Why should you hire a Licensed Orlando Plumber? There are many reasons. Lets first say there are many Orlando companies out there that claim they are able to do plumbing repairs but many of these companies are handyman services. These companies can almost always charge cheaper than your local Orlando plumber. These companies can do this because they don't hire plumbers and they don't have to pay for the proper insurances or licences. These unlicensed handymen are hurting your Orlando plumbers as they are taking their work without being properly licensed and it is illegal. The handyman services are not the only place to find these unlicensed plumbers, they are also on Craigslist. These unlicensed plumbers are not only hurting the legitimate plumbing trade, but they are also hurting you, the Orlando consumers who expect quality and professionally licensed plumbers. The reason why is because they will give you a cheaper price to gain quick work but cheaper is not always better. You must check the company and/or the plumbers qualifications.
For example, one of our loyal customers used to use Craigslist and they hired a local unlicensed plumber to do a plumbing repair. They were much cheaper than the licenced plumbing companies but the repair they did was incorrect and flooded her house. Unfortunately, she could not get a hold of the handyman and when she did, the handyman avoided her and hung up on her. She eventually called Drain Genie Plumbing Services to fix her plumbing problem but she was stuck having her home fixed from the flood costing her thousands.
So you must ask yourself, is it really cheaper and better to hire unlicensed plumbers?  If anyone in Orlando Florida witnesses unlicensed plumbing work or advertising without a state certified licence number, please help your local Orlando plumbing companies by reporting them to the State of Florida and help the trade of plumbing from unlicensed and unprofessional plumbers that are hurting our trade and giving the qualified and certified plumbers a bad name.
If you need a licensed plumber, please call us at 407-490-1230.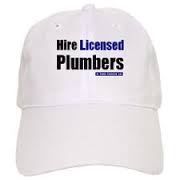 We also serve Lake Mary, Orlando, Winter Park, Casselberry, Longwood, Apopka, Maitland, Deltona, Altamonte Springs, Oviedo, Sanford, Winter Springs,  and all of Central Florida.