Have you ever experienced the horror of noticing a grey or yellowish water stain on your wall or ceiling? Water stains are unsightly, but more importantly, they may indicate worse issues. How do you know what is annoying versus what points to a bigger concern? In this post, Drain Genie Plumbing Services answers these questions and more.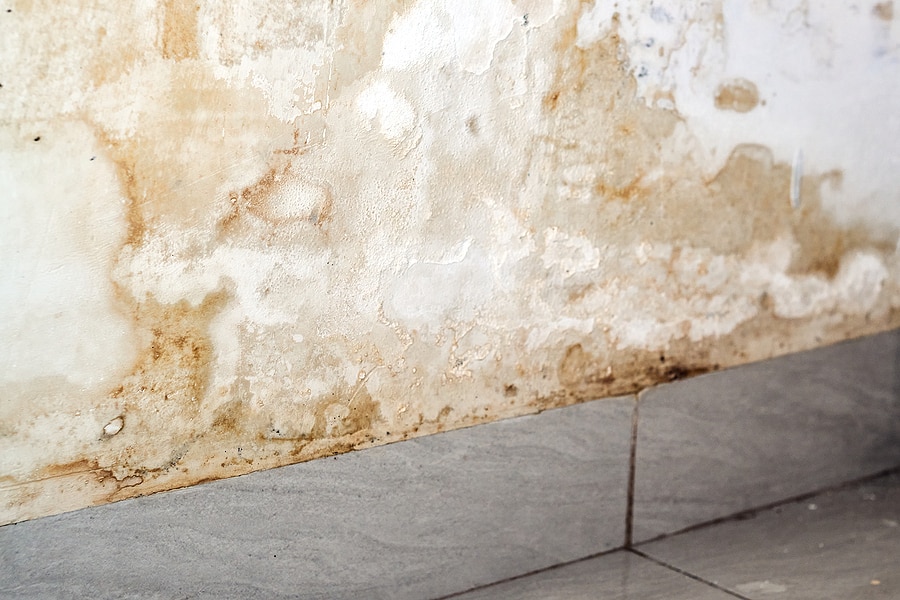 What Causes Water Stains?
Leaks cause water stains no matter whether on walls or ceilings. Potential sources are bathroom elements like an overflowing toilet, bathtub, or sink. A damaged roof allows precipitation to leak, causing staining, and leaky pipes also cause water stains. Whatever the leak source, water finds its way into places it shouldn't, eventually evaporates, and leaves behind mineral deposits that cause the unsightly discoloration known as a water stain. 
What Do I Do If I See Water Stains?
If you notice water stains or water damage, a closer inspection is needed. First, determine whether active moisture exists. If so, you may have an active leak requiring a greater sense of urgency. If you have an active leak, you'll want to get someone over as soon as possible. On the other hand, dry water stains could be from a one-time event and a relative non-issue. In either case, we recommend hiring a professional plumber to inspect the stains and the leak source to determine the root cause and avoid further water damage. 
How Do I Remove Water Stains?
Before you think about removing water stains, you should be sure that you address the leak source. Once you're positive you've corrected any plumbing issues, you can perform water damage restoration for large-scale problems. For smaller water stains, try applying a bleach/water mixture with a clean sponge or cloth to the affected area. Sponge mops can work well for large areas. Then, wipe the area with a clean, damp sponge or cloth and let it dry completely. 
Can I Paint over Water Damage?
No, we don't recommend that. First, make sure you adequately address the problem. You can make matters worse if you paint over water stains from active leaks. Moreover, you run the risk of mold. Once you correct the water leak, you can clean the water stains, allow the treatment area to dry completely, then paint. 
Do Water Stains Indicate Mold?
A water stain doesn't automatically indicate mold, but mold is always possible where moisture occurs. Carefully clean the surface, observe it for signs of mold, and consider hiring a professional to inspect the situation. 
Drain Genie To The Rescue
Whether you experience water stains, kitchen or bathroom plumbing problems, or other plumbing issues, Drain Genie can help. When you need professional plumbing service in Orlando, FL, call (407) 287-6082 to schedule an appointment or request service online.