water softener
in
Orlando FL
. Water is your homes most precious resource. You rely on it everyday in your Orlando
Florida
home for drinking, cooking, cleaning, washing and bathing. Your water heater and other appliances all need the best water to operate efficiently. Removing minerals such as calcium and magnesium from your Orlando Florida's water system will protect the investments you have made in your home and add to the quality of life and save you time and money. That's because
soft water
:
Protects plumbing, dishwasher, water heater, faucets, fixtures and washer machines. from harmful hard water deposits.
Leaves less soap residues on your showers, tubs and sinks that makes it easier to clean.
Gives you less spotting on dishes and they are just cleaner.
Provides softer brighter cleaner clothes with less use of soap.
Helps clothes last longer.
Increases the heating efficiency of your water heater by up to 29%.
Makes skin fell smoother.
Pays for itself by saving energy, water, soap and detergents.
We at Drain Genie Plumbing feel adding a
water softener
to your home in
Orlando
is a great choice as to the benefits described above but we have some answers to some common concerns that customers have asked our plumbers. First concern we usually hear is that the customers doctor would say that the added sodium to their water is not good. The amount of sodium the water softener adds is so minimal it's usually is not a problem. But there are ways around it such as using potassium instead of salt. Another way and the way we recommend is to have your Orlando plumber install the water softener for your house but to also install a reverse osmosis system for all your drinking water. This option will get rid of all the salt and chemicals that are in your drinking water. The way we like to install our
water softeners
is to put in a pre-filter to get out any debris from the city water. Then install the Whole Home Central Water System, this removes all the chlorine from your water. Then install your water softener. By doing this procedure and removing the chlorine from the water before it goes into the softener makes the system last a lot longer. Then by adding a reverse osmosis system under your sink for drinking water, this would be the best solution to hard water problems. We use
North Star Water Conditioning
products. We find them top notch and they have a great warranty such as:
1 year on complete unit
3 years on electronic control board
3 years on the valve
10 years on the salt storage tank
10 years on the mineral tank
 North Star Water softeners have the most highly efficient softeners in the industry. With their product you hardly have to add salt. The company that stands by the product 100%. They have been in business since 1925 and they have top investors such as Warren Buffet in the company.
If you need a
plumber
to install a water softener please give us a call at
407-490-1230
. We also serve
Lake Mary
,
Longwood
,
Apopka
,
Deltona
,
Winter Park
,
Oviedo
,
Sanford
, Winter Springs, Altamonte Springs, Maitland and all of Central Florida.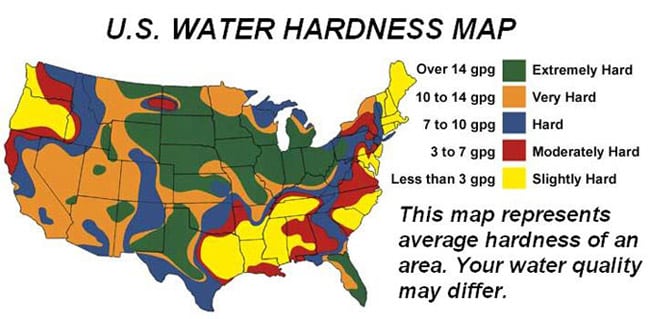 Why do you need a