Contrary to popular belief, you don't have to spend a lot of money to improve the look of your bathrooms and kitchens. There are ways to improve the look of your homes plumbing without breaking the bank. The easiest and most cost effective way to accomplish this is by updating your fixtures. Nothing does more to give a fresh look than an updated kitchen sink and faucet or replacing the sinks and faucets in your bathroom. Also, replacing your shower valves will aesthetically enhance your bathroom as well. Another thing to consider; replacing your toilet adds a fresh look and it also saves water and money. Newer plumbing fixtures are engineered to require less water. This is both environmentally and fiscally responsible.
If you are on a very tight budget, you can replace the shower valve trim instead of changing the whole shower valve. This is much less labor intensive than changing the whole shower valve. If that is the route you want to take, make sure you hire a Lake Mary plumber to match the proper shower fixture to the shower trim. This is where most "do it yourself" customers go wrong. Not every shower takes the same trim and the trim must match the brand and model or it won't fit properly; which can be a BIG headache after the fact.
Updating your plumbing fixtures can be much less expensive then a major plumbing remodel. Prices skyrocket when you start moving drains and relocating lines. Save yourself a ton of money and the headache of your home becoming a construction zone by updating your plumbing fixtures. This will give you the change you need with a price you can afford. Let Drain Genie Plumbing Services help! Give us a call with any questions you may have: Drain Genie Plumbing Services 407-519-1020.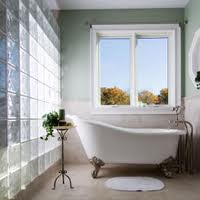 We also service Longwood, Lake Mary, Winter Park, Casselberry, Orlando, Apopka, Maitland, Deltona, Altamonte Springs, Oviedo, Sanford, Winter Springs, and all of Central Florida.