Orlando homeowners generally love water, except when it invades their homes. Fortunately, Drain Genie Plumbing Services provides Orlando residents and businesses with reliable plumbing services and water damage restoration when things go wrong. Speaking of something going wrong, we've had all sorts of service calls over the years. Consequently, we thought it might be helpful to tell you about the top five causes of water damage we typically see.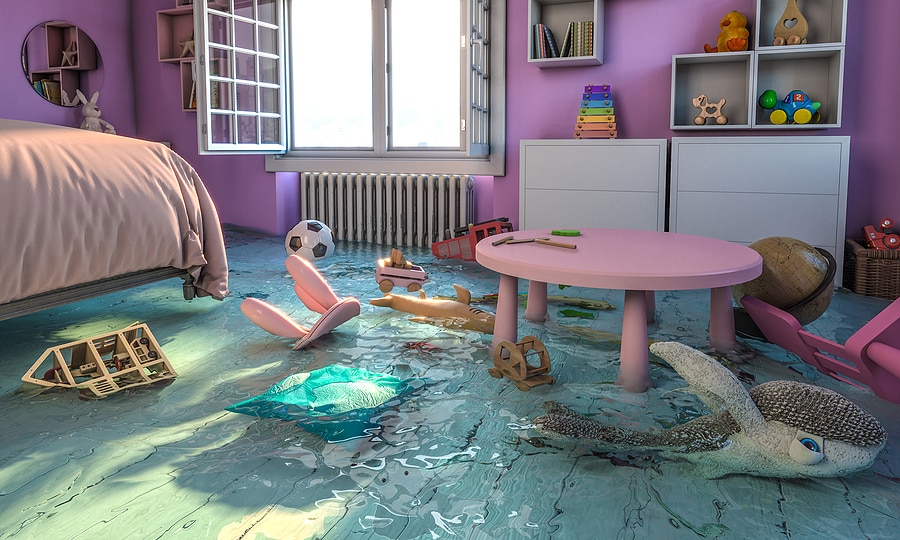 1. Major Weather Issues
Everyone knows Florida is no stranger to severe weather. Hurricanes and strong winds wreak havoc on homes and cause significant flooding. However, it doesn't take a hurricane to cause water damage to property. Thunderstorms with windy conditions often prove strong enough to breach window and door seals. 
2. Burst Pipes
Pipes don't last forever. At some point, even cast-iron pipes fail. Pipe bursts are one of the significant causes of water damage in residences and commercial properties. Because plumbing pipes run behind walls and between floors, the water can cause extensive damage. Additionally, water—especially in dark spaces—provides an excellent habitat for mold, which proliferates quickly. We suggest you promptly call a plumber and pursue water damage restoration when you have a burst pipe.
3. Plumbing Issues
All kinds of issues fall into this category, which is why it's one of the significant causes of water damage in homes. For instance, clogged drains, leaky pipes, running toilets, low water pressure, and leaking faucets all fall into this category. While these issues may be benign, they can also indicate a more significant problem behind the surface. For instance, low water pressure throughout the home can indicate pipe damage. Further, multiple clogged drains may represent a more substantial clog farther down the pipes. Any issues that result in water that doesn't drain properly or is left standing can cause water damage. 
4. Water Heater 
Homeowners sometimes miss the signs of aging water heaters until they don't provide hot water. We can diagnose the source of the issue, and determine whether it requires repair or replacement. Standard water heater issues include corrosion, sediment buildup, loose connections, and heating element failures. If you ever notice water underneath the water heater, that's a sure sign something is amiss.  
5. Sump Pump
Sump pumps have caused headaches for many property owners. To make matters worse, your insurance provider may or may not cover the damage caused by flooding due to sump pump failure. Installing a battery backup can offer protection when the electricity goes out. However, even sump pumps in good working order can fail in heavy rain or flood situations. 
Plumbing Services and Water Damage Restoration
No matter your plumbing issue in Orlando, Lake Mary, Winter Park, or elsewhere, Drain Genie is here to make your plumbing wishes come true. Quickly request service online from one of our trained plumbers or give us a call at (407) 393-0718 to schedule.