The Toilet is the most used plumbing fixture in the home with many working parts. With all these parts leaks or issues can pop up anywhere. Some are very common some not so common. The most common toilet leaks can come from the fill valve malfunctioning. In addition to flappers  failing the water supply can also leak as well. Another very common leak is where the tank meets the bowl. Leaks from this area can occur for many reasons and is usually easily detectable. In addition leaks from the wax seal where the toilet meets the floor is another common toilet leak.
Some very difficult toilet leaks we have come across over the years that will give most plumbers headaches and difficulties to find. Most toilets are casted from porcelain they are very imperfect. Abnormalities are very common. A very difficult issue we have come a cross is small sand holes in the porcelain. We have seen these on the rear of the toilet causing water to leak every time toilet is flushed. Which can be mistaken as another toilet issue. We have also seen the casting around the fill valve deformed causing the connection to leak. Making it look like a bad fill valve. This can be frustrating for the plumber. It is not uncommon for new toilets to have these issues. It is always a good idea to really check a new toilet out for these defects not doing so can cause a lot of aggravation and wasted time.
All toilets get tested by the manufacture but can still have defects. However most of these issues are found in cheaper toilets. We see a lot purchased from Walmart, Amazon or places that just sell off brand toilets. In conclusion if purchasing a new toilet stick with a trusted name.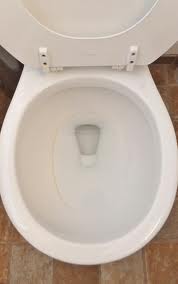 Need plumbing services call us in Orlando 407-490-1230 or in Sanford call 407-393-0718. We also service Longwood, Lake Mary, Winter Park, Casselberry, Orlando, Apopka, Maitland, Deltona, Altamonte Springs, Oviedo, Sanford, Winter Springs, Deland, Daytona Beach and all of Central Florida.