We get questions all the time about whether it is a good idea to drain your water heater. The answer is yes, but it also depends on how old the water heater is and if or when it was drained last. This matters because if your Orlando water heater is very old and has never been drained or it was drained a long time ago, it can cause more issues. The main issue is the drain at the bottom clogging and not being able to shut off. But, if you have a new water heater it is a very good idea to drain it once a year. Why is it a good idea to do this? Here are a few reasons:
Draining your water heater yearly adds life to your water heater, removing sediment which prematurely rusts out water heaters.
Next big thing is that it saves electric and/or gas, this is because the sediment in the bottom of the tank makes the water heater work harder, causing it to use more energy and making your power bill to go up.
You don't need a Orlando plumber to drain your heater. The easiest way to drain a water heater is to first make sure the power source is shut down so that its electric shuts the breaker off in case its gas shut the gas valve off. Hook a hose to the bottom drain and run it outside. You really don't need to turn the water off, just open the drain and let the water run until you get clear water. Leaving the water on helps push and stir up sediment, pushing it out of the tank. If you need a water heater serviced or replaced call Drain Genie Plumbing Services at 407-490-1230 in Orlando or Lake Mary 407-519-1020.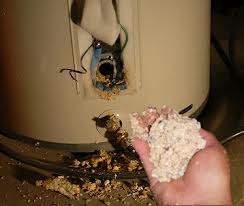 We also service Longwood, Lake Mary, Winter Park, Casselberry, Orlando, Apopka, Maitland, Deltona, Altamonte Springs, Oviedo, Sanford, Winter Springs, and all of Central Florida.