How to prevent drain cleaning during Halloween? We are getting to that time of the year Halloween the holiday our kids love. This is a great time of the year to do crafts and enjoy quality time with our kids. From decorating the yard to candy to pumpkin picking and then carving the pumpkin. All these traditions your kids will remember for a lifetime and carry it on to there children. But one of these tradtions will cause a plumbing nightmare if you are not carful with disposal and thats pumpkin carving. 
Through out the year the end of October is one of the busiest times of the year for Orlando plumbers with drain cleaning. Most of the time it is preventable and caused by people not knowing any better. They plan a night to carve the pumpkin with there kids and remove the insides of the pumpkin and dump it all down the garbage disposal. That right there can be a costly mistake. Disposals are meant for small amounts of leftovers and not fibrous waste. Dumping pumpkin pulp in large amounts will overload your kitchens plumbing drainage system and cause a clogged kitchen drain. Usually these things happen at night which means you have to call a plumber and pay overtime rates. Or you can live with a clogged sink for the night. Either way it's a big pain in the but. 
Its simple to prevent though just take the pumpkin pulp and throw it in the trash. This will save you time headaches and money. This tip also goes for everyday living throw large amounts of food in the trash. Don't overload your plumbing system. If you do and you need a plumbing company call Drain Genie Plumbing Services in Orlando 407-490-1230 or Sanford 407-393-0718.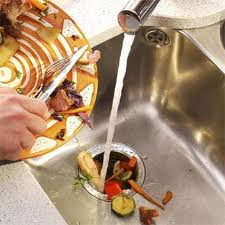 We also service Longwood, Lake Mary, Winter Park, Casselberry, Orlando, Apopka, Maitland, Deltona, Altamonte Springs, Oviedo, Sanford, Winter Springs, Deland, Daytona Beach and all of Central Florida.