So you have a plumbing issue and need an Orlando plumber to make repairs? Calling around you think, "wow these prices are expensive! How can it cost that much for such a simple toilet clog?" So after calling multiple plumbers you decide on the company. They send a tech out, he comes in and snakes the toilet, resolves the issue and writes the bill. You think how can 15 minute job cost over a hundred dollars?
Well, lets first start with this…running a plumbing company has many hidden costs that the homeowner never sees. These costs are but not limited to labor, insurance, gas, vehicle maintenance, advertising, license fees, credit card processing fees and administration costs. Running a plumbing company is very expensive. Advertising and insurances can run thousands a month and all these cost must be calculated into the prices so some profit is made. Without profit, then the company fails. A job that is around a hundred dollars sounds like  a lot but after these expenses, it really isn't much. The price also depends on how large the company is. The bigger the plumbing company, the more it may cost because there is more overhead.
Most reputable plumbers will tell you their fees over the phone. Its one thing to make money fairly, but gouging the customers is obviously not right. There are companies that overcharge and do not care and it makes all plumbers look bad. But in reality no one wants to pay for plumbing repairs so any cost is going to be considered too much in the customers' eyes. Its not like your paying for something you want, like a vacation. Honestly who gets excited about paying for plumbing repairs?
There are great plumbing companies out there and some not so great. As a consumer, research and call multiple companies. Most will explain their charges over the phone. Be cautious of ones that won't give you any prices upfront. If you need a plumber call Drain Genie Plumbing Services in Sanford 407-393-0718 In Orlando 407-490-1230.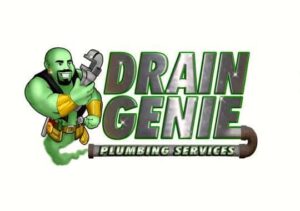 We also service Longwood, Lake Mary, Winter Park, Casselberry, Orlando, Apopka, Maitland, Deltona, Altamonte Springs, Oviedo, Sanford, Winter Springs, Deland, Daytona Beach and all of Central Florida.