Kitchen plumbing leaks
can be very hard to detect and very frustrating for a homeowner to detect. It is often better left up to your
Oviedo plumber
to find and fix. There are so many components under a kitchen sink and many of our customers tend to think the plumbing leaks under the sink is just a trap nut that's loose, which sometimes this is true but for the most part this is not. The following is a list of some things that can leak under your sink:
P-trap nuts and washers
Drain piping under the kitchen sink
Kitchen faucet
Garbage disposal
Drain strainers
Water supply lines
Shutoff valves
The sink itself
Along with the toilet, the
kitchen sink
is very complex and can be leaking from multiple spots. Many people think that a plumbing leak under the kitchen sink is easy
plumbing repair
but honestly it is better off left up to the professional plumber. Even for some experienced plumbers it is hard to pinpoint a small leak under the sink. It is also a good idea to have your home inspected by a plumber once in awhile before small leaks under your cabinets turn into a mess. Most people don't look under there cabinets until it is to late and the damage is done. If you have a plumbing leak under your kitchen, please sink give us a call at
407-490-1227.
 We can help you out.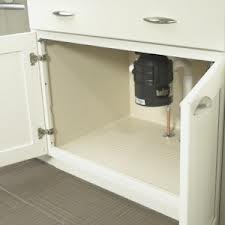 We are Oviedo's top plumbing company! We also serve 
Orlando
, Casselberry, Lake Mary, Longwood, Apopka, Deltona, Winter Park, Sanford, Winter Springs, Altamonte Springs,
Maitland and all of 
Central Florida