Orlando
,
Lake Mary
area you know that this part of Florida has some of the harshest water in the state. Water leaks can cause a lot of damage to your Lake Mary home if you don't have water removed and dried in a timely manner as mold can grow. Some insurance companies will not cover damage if mold growth is found because they know that it takes time for mold to grow and basically it was your negligence in not calling a water removal company to clean up the water spill. If you act in time the insurance company will cover all expenses. So some things are preventable and some are not. It's obvious a bursted pipe in the wall or slab is uncontrollable and in those situations it is best to get your water shut off and call a
Lake Mary plumber
. But here are somethings that can be preventable.
Washer hoses: These are the most overlooked plumbing items that cause the most damage. Most of the cheaper hoses only last 2 years so you should check your hoses and replace every few years.
Supply lines: These are the lines going from the valves under the sink to the sink or toilet. You should inspect these for wear and call an Orlando plumber if they need to be replaced.
Toilets running: Toilets are a big reason for causing floods. We have seen many times a toilet gets clogged as customer flushes the toilet and walks off and because it runs it overflows and keeps overflowing causing a ton of Lake Mary water damage.
If you have a minor plumbing issue please fix it before it turns into a disaster. If you need a Lake Mary or Orlando plumber please give us a call. If your in Orlando call
407-490-1230
 or in Lake Mary call
407-519-1020
.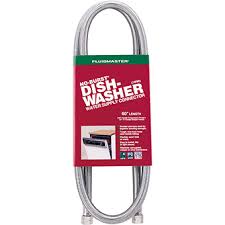 We also serve Orlando, Casselberry, Winter Springs , Longwood, Apopka, Altamonte Springs, Deltona,

Winter Park

, Oviedo, Sanford, Maitland,  and all of 

Central Florida

.

If you live in the