Need leak detection? It happens all the time, people see water and automatically assume that it is a plumbing leak. But this is not always true. Water is funny, just because you see it surfacing in a certain area does not mean that is the source of the actual leak. Water will follow the path of least resistance and surface in the lowest area. Here are some things to look out for to decide if you need leak detection.
Is your water bill high and do you see no water in your yard or home?
Do you see water in an area and do not know the source of the leak?
Do you hear water, but do not see any?
Do you have a spot on the ceiling under a bathroom?
These are good reasons to have a leak detection service performed. Before you do check for the obvious, if you have a high water bill and no water, check the toilets to make sure they are not running and check the hose spigots and fixtures to make sure they are not running. Here are reasons you don't need leak detection, just a Orlando Plumber.
You see water physically leaking from a pipe.
You have a running toilet or fixture.
You have water percolating out from the ground outside.
You hear water spraying in the wall and have water surfacing.
Many times, leaks on the ceiling or in an area with no plumbing turn out to be clogged. A/C drains to leaking roofs and have noting to do with plumbing. Finding out the cause of the leak without invasively destroying your home is the best option when you have a unknown leak. That is why electronic leak detection is the best choice in this situation. If you need plumbing service or leak detection service, call Drain Genie Plumbing Services in Orlando at 407-490-1230 and Lake Mary at 407-519-1020.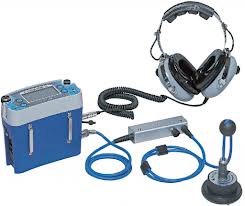 We also service Longwood, Lake Mary, Winter Park, Casselberry, Orlando, Apopka, Maitland, Deltona, Altamonte Springs, Oviedo, Sanford, Winter Springs, and all of Central Florida.