Do you have low water pressure in your Lake Mary home? Having not enough water pressure can be a big problem and can be quite annoying. Have you ever been in the shower and find yourself taking forever to get wet and rinse the soap off! Having low water pressure can be caused by a variety of reasons below we will discuss the most common reasons.
Bad water softener  If you have a old water softener or have never had it serviced chances are the media in the tank are bad and can reduce pressure. If this happens there is a bypass valve on the unit turn it to bypass. This will restore water pressure if the problem is the softener.
Plumbing Leak.  You can have a plumbing leak and not even know it. Leaks under the ground or under your homes foundation can take a very long time to surface. If the leak is under the slab and large it can affect water pressure. Check your water meter if it is spinning chances are you have a plumbing leak and should call a Lake Mary plumbing company.
Debris in Water Line. Debris can get into the water supply from anything and clog screens in you faucets and toilets. Check and see if the low pressure is isolated to one or two fixtures. If so chances are debris has made its way into your system and you should call a plumber to fix it.
Those are a few reasons for low water pressure. If you check these and still have low pressure chances are that the city in your area may just have poor water pressure. If this is the case there is nothing you can do. If you have a plumbing problem and need help call Drain Genie Plumbing Services in Orlando or Orange County 407-490-1230 or Sanford or Seminole County 407-393-0718.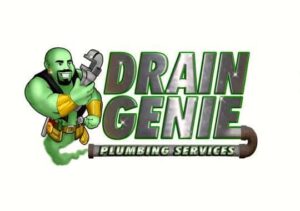 We also service Longwood, Lake Mary, Winter Park, Casselberry, Orlando, Apopka, Maitland, Deltona, Altamonte Springs, Oviedo, Sanford, Winter Springs, Deland, Daytona Beach and all of Central Florida.