Low water pressure in your Orlando home? Have you ever turned a sink on to your home while someone was in the shower and there was a drop in water pressure? This can be caused by many different factors. If you have had the problem for the whole time you have been in the house, chances are it's because the plumbing is sized wrong, but if you have never had pressure issues and the all of the sudden have a drop in your pressure, here are the top reasons why:
Old gate valves. These valves are cheap and have issues after awhile. There is a disc inside that lowers to shut water off, and when it is old, the stem that lowers the gate can break, causing the disc to drop. This will cause you to lose pressure slightly or completely. This is usually notice right away after someone shuts the valve off and goes to turn it back on.
Bad water Softener.  People think that all they have to do to keep their water softener going is dump salt into it. This is completely wrong, the resin tank needs to be serviced every few years. The resin can get compacted causing low pressure. Also, the tube that drops into the resin tank can become brittle and break causing the resin balls to shoot into your water lines and completely shut down your water system.
Plumbing leaks. Depending on how bad the leak is, it can greatly reduce your water pressure if you suspect a leak. First thing to do is check your water meter for movement. If it is moving call a Orlando plumbing company.
Those are the top 3 reasons for low water pressure in your home. If you have pressure issues and need a plumber call Drain Genie Plumbing Services at 407-490-1230.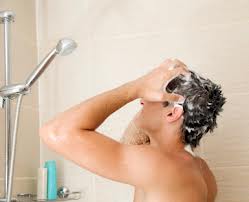 We also service Longwood, Lake Mary, Winter Park, Casselberry, Orlando, Apopka, Maitland, Deltona, Altamonte Springs, Oviedo, Sanford, Winter Springs, Deland, Daytona Beach and all of Central Florida.