tub clogged
? That is a question we get often by
Lake Mary Florida
residents. Well the tub is a very simple thing but it has many
plumbing
components that can leak and cause plumbing problems. But lets go over what the main reasons are for clogged tubs.
The first and main reason is obviously the hair. When you wash your hair you may not realize it but a lot goes down the drain and the hair usually gets caught in the strainer on the lift and turn style tubs. The older tubs that have the trip lever tend to get hair caught on the plunger and sometimes hair can make it to the main drain and clog your tub from there.

The next reason is the homeowners negligence. If your tub strainer is broken, it is important to fix it, because believe me it is cheaper to fix than leave an open drain where anything can fall into it. Many of our Lake Mary plumbers have found toys and shampoo caps that made it down the drain just because the drain cover was broken and nobody fixed it. In worst cases the object has been stuck so deep into the plumbing pipe that the tub has to be removed and the floor broken up to retrieve the object.
Tile grout from a do it yourself tile job. The tile grout, is believe it or not up there on the list for getting your tub clogged. People wash their grout buckets and tools in the tub and cause major damage to the drainage system. They may have saved money doing their own tile job but by washing the grout in the tub or shower, it will cost you big time.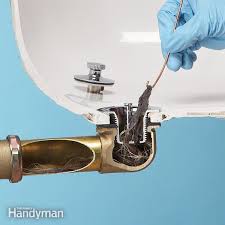 If you have a tub clogged in Lake Mary FL  give us a call at

407-519-1020

. We are the top

plumber in Lake Mary

Florida.  We also serve Orlando, Casselberry, Winter Springs , Longwood, Apopka,

Altamonte Springs

, Deltona, Winter Park, Oviedo, Sanford, Maitland,  and all of Central Florida

Why is my