Your Orlando plumbing is at risk every time there is a hurricane in more ways then one can imagine. When people think hurricanes they think of wind damage, but that's not always the case. Water from the storm can affect your plumbing as well. Lets start with the most obvious things to watch out for during a storm.
Any exterior hose spigot: It is a smart idea to protect these from flying debris. Cover them or trim trees that over hang these plumbing fixtures. We see tree limbs hit the house and take off a hose spigot all the time after storms. This causes water to spray out of the side of your home and you'll have to shut down your water.
Protect any exposed piping: This includes main water feed to home or back flow device damages that can occur.
Protecting your Orlando plumbing before a storm is very important. Know where your whole house water shutoff is located before so that in case of an emergency you can shut down the water. It is very important because just like first responders your Orlando plumber will not be able to get to you during or even after the storm. We are not emergency personnel and can not be on the roads before curfews are lifted. Some Orlando plumbing companies will not send out plumbers (For safety reasons) a few days after a storm. This is so that crews can clean up debris from roadways. Most plumbing companies get overloaded after the storm with service calls making your wait longer. So it is very important to be proactive with your plumbing before the storm and protect it!
Another big thing with hurricanes and plumbing is water and flooding. Many people think its fun to play around in the water. This is a big no-no!! When power goes out, lift stations that pump sewage no longer have power to work. People continue to use their toilets, causing lift stations to back up. This is the same for septic tanks that get overwhelmed with water and flood out into the streets, mixing with the storm water. Playing or walking through flooded streets is a very big heath concern. There are so many diseases you can be exposed to and you wouldn't even know it. Unless you absolutely have to, try to avoid walking through flooded streets. You could be exposing yourself to raw sewage! If you need plumbing services call Drain Genie Plumbing Services in Orlando at 407-490-1230 or Sanford 407-393-0718.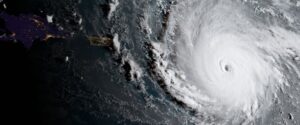 We also service Longwood, Lake Mary, Winter Park, Casselberry, Orlando, Apopka, Maitland, Deltona, Altamonte Springs, Oviedo, Sanford, Winter Springs, Deland, Daytona Beach and all of Central Florida.