Your shower should be a place of rest and relaxation – a welcome break at the end of the day or a great morning wake-up call. So, it's not hard to imagine how that rest and relaxation might be ruined by some unfortunate odors. Smelly shower drains can happen to anyone and luckily, they are pretty easy to fix. Follow these tips from your friends at Drain Genie Plumbing Services to keep your shower smelling its best.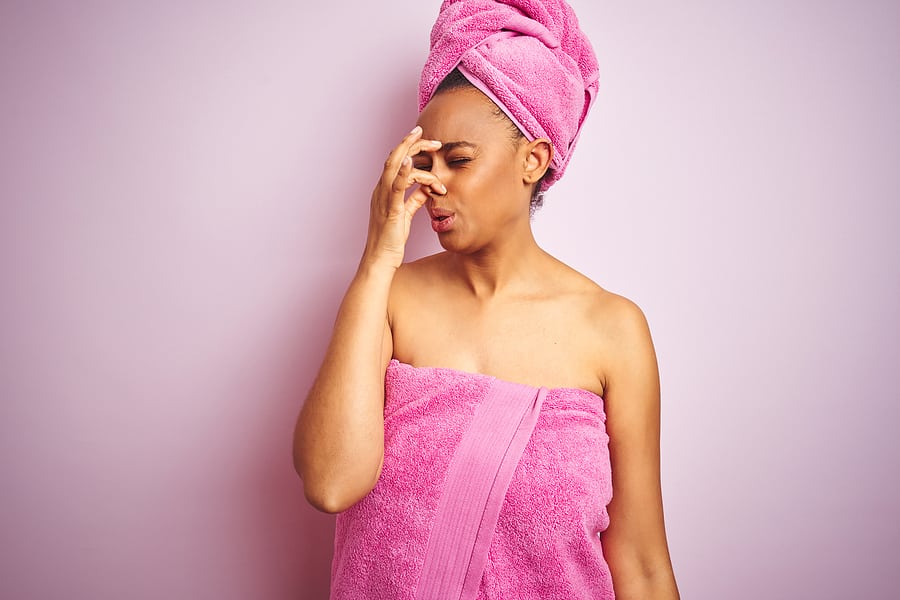 Check Your Strainer or Stopper
Most showers have a built-in strainer or stopper over or inside the shower drain. These fixtures are designed to catch hair, soap, scum, or anything else that might flow down your drain. Over time, the gunk and grime starts to accumulate and develop a smell. This is a very common problem and is quite easy to fix. You should be able to remove your stopper by hand and simply clean off the buildup with hot, soapy water. For a strainer, you may need a screwdriver to remove it, but you should still be able to remove and clean it yourself.
Check for Mold or Mildew
If gunk buildup isn't your problem, you may have mold or mildew growing in your drain and causing the bad smell. Because mold and mildew grow in dark, wet places, it is common to find them in shower drains. To get rid of the mold or mildew, you'll need to remove your stopper or strainer and clean it with a removal solution. However, you'll also need to take steps to discourage future growth. Make sure the stopper or strainer fits your drain correctly and sits snugly in the drain. Gaps are the perfect place for mold or mildew growth, so if your stopper is warped or just not sitting correctly, replace it right away.
Call in the Pros
If you've thoroughly checked and cleaned your shower drain stopper or strainer and the smell is still lingering, it's time to call in the pros. You could have a problem with your pipes or your sewage system that needs to be handled by a professional. For a friendly and knowledgeable plumbing team in Orlando, look no further than Drain Genie. We provide thorough plumbing services at affordable prices. Contact us today at (407) 287-6082.