It feels like just yesterday it was the beginning of 2018 and here we are at the end. It seems like the older we get the faster time goes. Drain Genie Plumbing your Orlando plumbing company would like to thank all our customers. For there trust in us and there loyalty with us. We would also like to thank our employees for all there hard work! Without the dedication and hard work and attention to detail our Orlando plumbing company would not be what it is today. This holiday season take the time too enjoy the moment with your friends and family. Because life is short kids grow quickly and life goes on. Enjoy the small moments with your family. You will look back and remember these things and cherish them as you get older.
We do close early on Christmas Eve and are closed on Christmas. Because we like to give our plumbers time with there families during the holidays. We are a family owned and operated business and believe family comes first. If it is an absolute emergency we do have someone on call. However staff is limited on the holidays.
Remember it is always best to be prepared for emergences in your home. Know where your emergency shutoff valve is incase of a water leak. Make sure it is in working condition! If it is not have a plumber repair it before it is an emergency situation. It is always better to be proactive instead of reactive. It is also a good idea to know where your drain clean-out is in case of a clogged sewer drain. If you are prepared you can get threw a plumbing emergency with little water damage. Just a few tips this holiday and again please be safe enjoy your friends and family and happy holidays. If you need a plumber in Orlando call 407-490-1230 in Sanford call 407-393-0718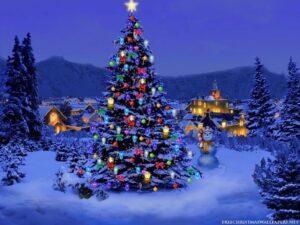 We also service Longwood, Lake Mary, Winter Park, Casselberry, Orlando, Apopka, Maitland, Deltona, Altamonte Springs, Oviedo, Sanford, Winter Springs, Deland, Daytona Beach and all of Central Florida.