This June marks Drain Genie Plumbing Services tenth year of providing central Florida with quality plumbing service. However we would not be in this position with out great customers like you! We started back in 2009 with the motto to treat everyone fair be upfront and honest and explain everything to the customer. Give prices upfront even if that means loosing a job. Because customer satisfaction to us is very important. We also wanted to treat the customer different than other home service companies that don't care about your time. By calling customers when on the way or if we are late. Just keeping communication open is very important to us.
Over the years we have built awesome longterm relationships with our customers and can not thank them enough for there continued support by using Drain Genie Plumbing Services for all there plumbing needs. Also would like to thank them for taking the time to share there experiences online and reviewing us and spreading the word it truly means a lot!  With out awesome customers we would not of made it 10 years strong so a big thank you to all our customers!
Another reason we have made it ten years is our employees. We would like to thank each and everyone of them both present and past. With out them and there hard work and dedication we would not be in this position. Would also like to personally thank Aaron my field supervisor. Aaron has been with our company 5 years his dedication and honesty is a rarity now a days. With out him we would not be where we are today. So thank you Aaron for just being you!
Over the years we have seen all types of situations. But over all I think we have done a great job. Are we perfect not at all. Have we have fell short? Yes we have. There is always room for improvement. 10 years of service is a great accomplishment just wanted to thank everyone that made it possible. Thank you!!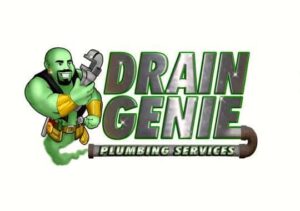 If you need plumbing services call us in Orlando 407-490-1230 or in Sanford call 407-393-0718. We also service Longwood, Lake Mary, Winter Park, Casselberry, Orlando, Apopka, Maitland, Deltona, Altamonte Springs, Oviedo, Sanford, Winter Springs, Deland, Daytona Beach and all of Central Florida.