This long holiday weekend take time to enjoy your family. Life moves very quickly if you have kids you know this. They start out as little babies and before you know it they are all grown. Enjoy your friends and family enjoy the moment. Make every moment count as you never know what tomorrow will bring life is short take the time to smell the roses and relax. We at Drain Genie Plumbing wanted to thank our techs as well Aaron, Adrain, Colbert and Steve with out them we would not be the company we are. These guys put in hard work blood sweat and tears. They are truly our family and we are thankful this Labor Day that they are part of our team. This holiday please be safe if you drink please do responsibly and don't drive. Doing so will not only affect you it could affect the lives of someone else forever. You could take away someones mom, daughter, son and dad. Be safe and enjoy your weekend.
In the event you have to call a Orlando plumber we are here for you. But please make sure it is an emergency such as major water leak or sewage stoppage. If it is just one toilet or small leak please try to call Tuesday to schedule an appointment. We want to give our guys a break as well and have them be able to enjoy there family. With that being said if it is a emergency we are here 24/7 give us a call and we will take care of you the best we can. Be safe and enjoy happy Labor Day. If you need a plumber call Drain Genie Plumbing Services in Orlando 407-490-1230 or Sanford 407-393-0718.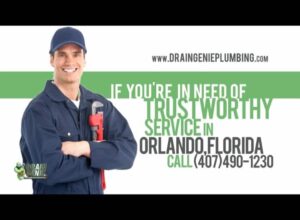 We also service Longwood, Lake Mary, Winter Park, Casselberry, Orlando, Apopka, Maitland, Deltona, Altamonte Springs, Oviedo, Sanford, Winter Springs, Deland, Daytona Beach and all of Central Florida.