It's that time of the year already, can you believe it! The holidays are fast approaching. Which means our plumbing systems get more usage and can sometimes become overwhelmed. Whether it's the extra usage in the kitchen from preparing holiday meals. To the extra house guests we often get this time of year. This can not only be a added stress to you but also your home. Especially if your home is a older home or is on a septic system. So here are some holiday do's and don'ts:
Don'ts:    Don't use your garbage disposal like a trash compactor. This is the biggest thing we see during the holidays. Especially older homes there drains are usually smaller in size and can't handle the food waste. The biggest thing is don't neglect your homes plumbing if there is a small plumbing issues get it resolved before it turns into something bigger.
DO'S: As the holidays are approaching be proactive especially if your planing to have company. Fix any minor plumbing repairs that may need to be done. Minor repairs can turn into major plumbing issues as your plumbing is used more then normal. That slow gurgling toilet that is not really causing issues with just yourself using it can turn into a major sewage back up with more use then normal. The same goes for any drain. If its slow call a Orlando plumber to address the issues before they get worse or cause damage to your home.  With holidays people also tend to go away and leave there homes. This can be a problem if your not proactive. Install a main water shutoff if you do not have one. If you have a main water shutoff check it. If its been years since its been used it may not be working. Shut the valve down open a hose connection the water should stop completely. If it doesn't work call a plumber to replace it. It will be money well spent for sure. Shutting off your homes water when leaving can save you big time and prevent a flood. Just remember when shutting off water its also a good idea to turn the power off to your water heater or if its gas shut the gas off. This will prevent over heating of the unit.
If you need plumbing repairs call Drain Genie Plumbing Service Orlando 407-490-1230 in Sanford 407-393-0718.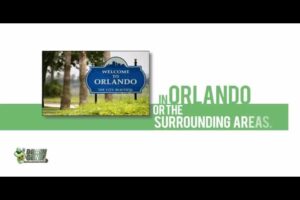 We also service Longwood, Lake Mary, Winter Park, Casselberry, Orlando, Apopka, Maitland, Deltona, Altamonte Springs, Oviedo, Sanford, Winter Springs, Deland, Daytona Beach and all of Central Florida.