Is your Orlando FL home built in 1975 or earlier? If so, chances are your drain line is cast iron. We have for years known the issues cast iron pipes have and the effects it has on the home and the problems it causes for our Central Florida residents. We can count hundreds of situations where customers have had horrible back ups. This can cause sewage to seep into their homes. Here are some of the issues we have seen with cast iron pipe.
Persistent back ups/clogged drains This is caused by scaling inside the pipe which slows the waste down and causes clogs. Also, chunks of the scale can break free from the pipe causing back ups.
Broken pipe  We see it all the time, especially on kitchen drains. The cast iron deteriorates at the bottom of the drain and 90 degree bend and causes a clog, causing sewage to leak up into the walls of the home. This causes water damage and sewer flys to enter the home. In many of theses cases we have to reroute the kitchen drain outside of the home and around to the main drain. This is very costly for the home owner.
Bad smell in the home  Many times we get customers complaining of an oder in the home. We perform smoke tests to find the breached drain and vent lines are causing sewer gas to enter the home.
Those are some of the most common issues we have seen our customers deal with. When this happens, there is not much they can do but replace the drainage system, which is very hard and messy because most homes in the Orlando and Central Florida area have no crawl spaces or basements. This means destroying floors and cutting up concrete. Most customers can not afford this fix so they tend to just deal with the cost of having to call an Orlando plumber out constantly to snake their drains. Until now, there may be help that many of you deserve if you are having the issues stated above and your home was built before 1975. There is a class-action lawsuit that may help you get the help you need. Check it out at www.pipelawsuit.com! If you have plumbing issues and need a plumber call Drain Genie Plumbing Services in Orlando at 407-490-1230 or in Sanford 407-393-0718.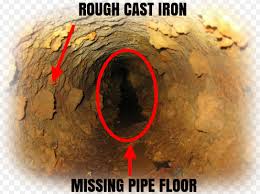 We also service Longwood, Lake Mary, Winter Park, Casselberry, Orlando, Apopka, Maitland, Deltona, Altamonte Springs, Oviedo, Sanford, Winter Springs, Deland, Daytona Beach and all of Central Florida.