Are you looking to update your plumbing fixture or fixtures? There are many things to look for when installing a new plumbing fixture. Whether it is a faucet, shower or toilet, there are so many to choose from. So what are some things for you, the consumer, to look for?  Below are some common items that we install and the most important things to look for.
Toilets:  When buying a toilet, there are so many options. Toilets range from $80.00 and up. Buying the cheapest is not always the best, but neither is buying the most expensive. When looking at a toilet, look at the flush rating. Most toilets have a rating from 1-10. If the toilet is rated closer to one it is going to have a weaker flush. The closer to ten it will flush great. This is important because with a weaker flush, you will have constant clogs.
Faucets:  When buying a faucet cheaper or more expensive is not always better either.  Whether it is for a kitchen, bathroom or shower you want to look at quality. You will pay an Orlando plumber the same to install a cheap faucet or a good faucet. Go with a well known name brand like Moen. A company like Moen has been around for years and has very few parts that break so most plumbers will have easy access to repair parts. This makes repairs much more easy and eliminates downtime with no water.
Over the years servicing many customers, we have seen it all. It is better to spend a little more and install a quality product. That does not, however, mean going with the most expensive. In our experience, mid-grade is the best product. If you have questions about a plumbing product, call Drain Genie Plumbing Services in Orlando 407-490-1230 or Sanford 407-393-0718 as we are here to help.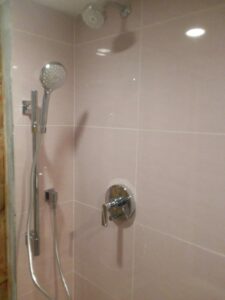 We also service Longwood, Lake Mary, Winter Park, Casselberry, Orlando, Apopka, Maitland, Deltona, Altamonte Springs, Oviedo, Sanford, Winter Springs, Deland, Daytona Beach and all of Central Florida.