Trying to do some plumbing repairs around the home to save some money over the holidays? Every year around this time, we see customers trying to save some money on plumbing repairs. Most people will wind up calling an Orlando plumber in the end out of frustration to make or finish the repair. When we get the calls from customers that try to do the repairs on their own, we cringe because in most cases the customer makes the problem worse. There are, however, some cases where we have gone on jobs and the customer does a great job. They just used the wrong materials. Here are some things to look at when buying materials.
Water line repairs:   When repairing water lines, it is very Important to know the type of pipe you are repairing. Older homes have copper while newer homes have CPVC. But, you also have PEX and galvanized pipe. There are also different types of plastic pipe. This is where we see the biggest issues with customers. It is important to use CPVC (yellow pipe), fittings, and glue when repairing CPVC. When repairing PVC (white pipe) make sure you buy and use PVC fittings. So many times we see customers do great plumbing repairs but use the wrong materials.
Hose Bibs:   Exterior water spigots are another big one. Many of our customers think that they can just screw off the spigot. This is not the case. Most of the time they are glued, crimped, or soldered on. Unscrewing will break the pipe off inside the wall causing a bigger plumbing issue. In most cases the plumber will have to chip the wall to replace the spigot. We highly recommend leaving this job to the plumbing professionals. Too much can go wrong for the average homeowner. 
When trying to do your own repairs, make sure you know what you are getting into. If you are very confident in making the repair yourself, then attempt it. If not, we suggest calling a plumbing company to make the plumbing repairs. In most cases things are worse and cost more money after a failed attempt by a customer trying to make their own repairs. If you need a hand, give Drain Genie Plumbing Services a call in Orlando at 407-490-1230 and in Sanford at 407-393-0718.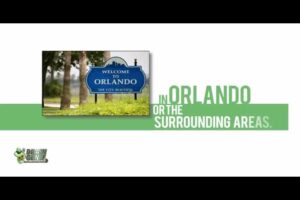 We also service Longwood, Lake Mary, Winter Park, Casselberry, Orlando, Apopka, Maitland, Deltona, Altamonte Springs, Oviedo, Sanford, Winter Springs, Deland, Daytona Beach and all of Central Florida.