Everything needs repairs eventually, even your plumbing is bound to spring a leak eventually. Do you know what to do in the event of a plumbing leak? Most think call an Orlando plumber. The problem is every minute counts. If the plumber takes 15 minutes to get to your house, it will be flooded. This is the time to shut down your main water valve. The problem is, if you don't know where it is or how to shut it off, it's useless. So, where is your main shut off valves? Every home has one main water supply from the street to your home and there are usually two places you can shut the main water down in a plumbing emergency. The first is by your home, usually on the outside on the left or right side of the home. Sometimes the shut off valves can be in the front or back yard as well. Look around close to the house, they are usually not far from a hose spigot. The second place is at the meter. This is harder to find for a homeowner. They are usually located in front of the home and buried in the central Florida area. Look for a rectangular box with a lid that says water. These are more difficult to shut down and don't usually have a handle. You have to use a meter key to shut it down. The problem is if you are not prepared and don't know where and how to shut them off, you can go from slight damage to your home to totally flooded.
It also helps to know where your individual shut off valves are. Each plumbing fixture, such as your sinks and toilets, all have individual shutoff valves. Take a walk around your home and look under each sink and toilet. Get familiar with the valve. Try to turn them off and on. It's a good idea to do this once a month. This will keep them in working condition. If the valve is frozen or stuck, you will then know to call a plumber to replace the valve before a plumbing emergency happens. If you need a shut off valve replaced call Drain Genie Plumbing Services at 407-490-1230.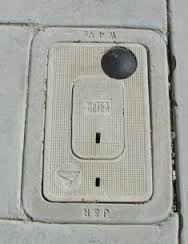 We also service Longwood, Lake Mary, Winter Park, Casselberry, Orlando, Apopka, Maitland, Deltona, Altamonte Springs, Oviedo, Sanford, Winter Springs, Deland, Daytona Beach and all of Central Florida.