Does your home have a bad odor that you can't seem to pinpoint? If so, it may be your plumbing and it may be a good time to call an Orlando plumber. Bad odor can come from anywhere in your plumbing system. Here are some of the main plumbing issues that cause odor in your home that are caused by plumbing issues.
 Broken pipe inside home:  This can be caused by many different reasons. The pipe can be old and rotten or it could be caused by installation error or even rodents, yes, rodents can chew through vents causing sewer gas to enter the home. For this situation the best way to locate the source of the smell is to hire an Orlando plumbing company that does smoke tests. This will locate the source of the smell.
Plugged plumbing vents:  Every plumbing fixture and or plumbing group has a vent that terminates through the roof. This equalizes pressures in the line and keeps your p-traps from sucking dry if a vent becomes plugged the pressure builds in the line and bubbles through the p-trap causing sewer smell to be forced through the water seal on the p-trap which results in your home smelling. To fix this issue, call a plumber to snake your drains from the vents on the roof. They can get clogged with anything from tree debris to animals nesting in them.
P-traps running dry:  Every fixture has a P-trap. This prevents sewer smell from coming in to your home if you have a sink, toilet, floor drain or any plumbing fixture you don't use. Often the trap can run dry causing the sewer smell to enter the home. How does this happen? Well, the answer is evaporation. If you don't use a particular plumbing fixture the water will evaporate causing the water seal to be broken and allowing sewer smell into the home. The solution is easy. Try running water in the fixture for a few minutes.
Those are the main reasons for odor in your home. Our next blog we will touch on water odors. If you have smells in your home and are wanting a Smoke Test, call Drain Genie Plumbing Services at 407-490-1230 or Sanford location 407-393-0718.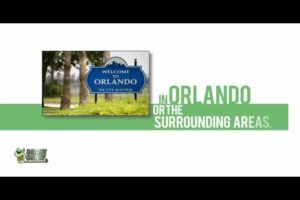 We also service Longwood, Lake Mary, Winter Park, Casselberry, Orlando, Apopka, Maitland, Deltona, Altamonte Springs, Oviedo, Sanford, Winter Springs, Deland, Daytona Beach and all of Central Florida.