Did you know that Drain Genie Plumbing Service provides the same quality plumbing services to commercial customers as we do to our residential customers? Our highly qualified, licensed master and journeymen plumbers understand that commercial plumbing needs are unique and require special care that we happily provide. Today, we are discussing three common plumbing problems we see in office buildings, so you will know when to call us for help!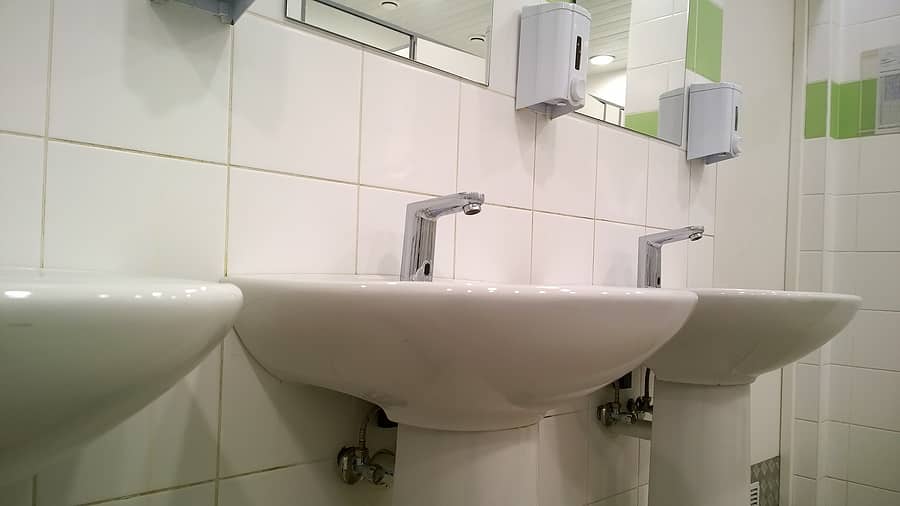 1. Toilet and Drain Clogs
Because toilets and drains in commercial buildings typically get more use than residential toilets, clogs can be a common occurrence. Even though commercial toilets are designed to withstand more use, they still get clogged fairly often and require professional attention. As with all plumbing problems, failing to address them quickly will lead to larger problems down the road. Even the smallest blockage could negatively impact your business, as blocked drains can cause dirty water and bacteria to build up and make your customers and employees sick.
2. Leaks
Another common problem that comes from having numerous bathrooms in a building is leaks. Imagine how quickly your water bill would spike if every one of your faucets was leaking at the same time! Just one dripping faucet can add up to hundreds of gallons a month and greatly increase your water bill. Other types of leaks, such as leaky pipes, could cause flood and water damage to your office building.
3. Bad Smells
It's not hard to see why foul smells would be bad for business. Not only is it unpleasant for your employees and customers, it could be caused by harmful bacteria inside your water heater tank. If you notice a foul smell when using your hot water, your water heater and pipes will need to be decontaminated by a professional before you'll be able to safely use the water in your building again.
Don't wait for a small issue to become a larger one. Instead, hire the professional and experienced commercial plumbing contractors at Drain Genie to solve your problems as soon as they arise. Contact us in Orlando today at (407) 287-6082.